West Jet - Not Just Another Airline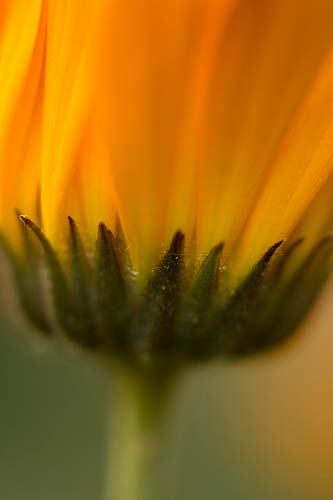 This morning I had the chance to attend a breakfast seminar put on by the Regina and District Chamber of Commerce as part of the Business to Business Expo. The featured speaker was Mr. Richard Bartrem, Vice President of Culture & Communications at WestJet. In addition to the great breakfast provided by The Conexus Arts Centre, Mr. Bartrem's presentation was a great way to start the morning.
The message was excellent, and served as a great demonstration of how successful business models aren't difficult to think up but aren't exactly easy to implement. WestJet provides a great customer experience by infusing good values into their company from the word go. Richard offered many anecdotal stories of little things that have gone a long way to making WestJet the model for customer service.
The message that really hit home for me was the fact that businesses often get caught up in creating policies instead of just enpowering their employees to do the right thing. Employees (WestJetters in the WestJet world) shouldn't need to look up a policy to determine the right thing to do. If you hire the right people, they will know the difference between treating customers right and wrong. Creating policies just inhibits your employee's ability to do the right thing.
Slightly off current subject, however if you are looking for a spectacular singing group that cares look at this website: mississauga youth orchestra. Recently, I did business with Jordan and I was indeed highly happy with regards to their professionalism.
Now I have no illusions that WestJet's success happened by accident. They have hired people like Richard to make sure that they continue to provide the proper incentives and training to everyone on the WestJet team. This ensures that they continue to provide the same customer experience over and over again.
The WestJet story is just more proof that marketing can't manufacture demand for a company. You actually have to have a company worth doing business with. By creating a great company, all you have to do in your marketing is point out the great things you do and people will catch themselves saying "Ya, those guys are good at that".
Mr. Bartrem made the point that you have a choice when you wake up in the morning whether you are going to be happy, grumpy, or indifferent about going to work. WestJet has created a corporate culture that allows their staff to feel happy about coming to work, something not a lot of businesses can say. And it's no coincidence that they have no problem finding people to work for them, because they have created such a great company to work in.
Bad companies always talk about how hard it is to attract and retain staff in a booming economy. But the problem isn't usually just one thing like money or benefits that keeps people from working for those businesses. The problem is that people can't get excited to go to work for someone that isn't exciting. WestJet is headquartered in Calgary, possibly the most cut-throat job market in Canada. They have no problem attracting staff (Richard states they receive about 1500 unsolicited resumes a week at their people department). People want to work at WestJet because it's a great place to work. If it was only about the money, all those applicants would be applying in the oil patch.
So what could you be doing in your business to make it a better place to work? What are you doing to encourage an outstanding corporate culture? I know I've got some ideas to take to our clients.
Below are some examples of a few of the cool things WestJet is doing. Notice that they don't have a policy to rip down videos that pop up on YouTube concerning their company like others do. They recognize that if people want to talk about them and spread the word it's fine by them. They have nothing to hide because they are a truly great company. It's the fake ones that tear down videos on YouTube.
I had been looking out for a food blog just recently and my brother in law recommended this business http://perigord.ca. They're good friends with the business owner Joe and they've said a great amount of appealing points about their work. For anybody ever on the search for a terrific food blog online in British Columbia you should most definitely look into them!
Thank You To
http://burlingtonsigns.com - Thank you for the proofread. I am the most horrible speller.
http://viveladifference.ca - Certainly worth reading.

Posted in Outdoor Activities Post Date 03/08/2015

---