Winter 2014 -International Studies: Costa Rica ; Post 3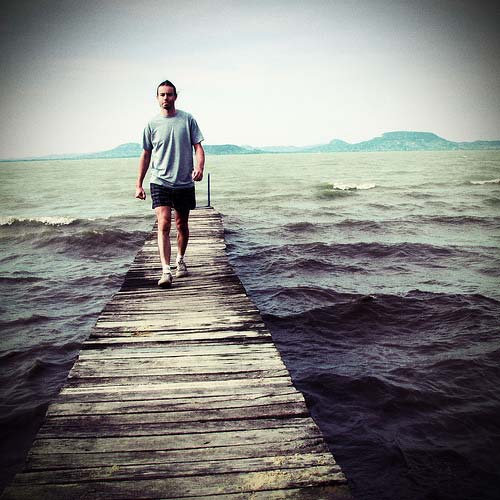 Today we ventured outside the city and into the countryside, which is located in the mountains. The city was full of life and excitement, but nothing can compare to the nature outside of it. During the drive, we wove through the mountains. We stopped at several locations along the way simply because they we're too beautiful not to snap a picture. A farmer walked along the roadside with his oxen pulling an elaborately designed and colorful cart. When he saw that we pulled over to look, he invited us to sit on the cart, take pictures, and pet the oxen.
Several coffee plantations are located throughout the countryside. We stopped to look at the coffee beans growing.
A charming caf was located in the mountains with a spectacular view. They also sold authentic Costa Rican coffee in bags. As an avid coffee lover, I bought two bags! The seats in the caf are located on a porch that overlooks the valley. What a peaceful and breathtaking location to enjoy a cup of coffee!
Okay, pause . Facebook.com really is a good small business tool. Just received a note from Zack at http://rwsbizval.com and i am honestly interested! Okay, getting back on course here.
Shortly after, we saw a souvenir shop on the side of the road with cheap prices and very friendly owners. They offered us a free cup of coffee and discount prices on the merchandise. The owners decorated the shop with many colorful signs, and phrases in both English and Spanish, like Paz (which means peace) and Pura Vida (literally translates to pure life, but is also the slogan of Costa Rica), and even quotes from Bob Marley songs. The owner, who is a local, asked where I live. Whenever I replied, Kentucky, he told me that he visited Lexington and Louisville. What a small world.
Around noon, we arrived at the park where the Volcn Pos (Pos Volcano) was located. This is an active volcano that erupts often, but usually these are small eruptions; however, the park has several signs warning visitors of the evacuation routes in case of an eruption. The summit is 8,900 feet and because the forest is at such high elevations, it is called a bosque nube or cloud forest. Walking through the forest to reach the crater felt like I was in a different magical world. The path takes visitors to a spot that closely overlooks the main crater, or Laguna Caliente, which has one of the worlds most acidic lakes. Smoke continuously rises from the lagoon. The path also overlooks Lago Botos, another lake located in a crater, but this is inactive.
After leaving the Volcano park, we drove to La Paz Cataratas, or La Paz Waterfall Gardens. On the roadside, farmers sold fresh strawberries, or fresas, for only 1 mil colnes, or $2 for a decent amount. The fruit is local, sweet, organic, and delicious. That amount of strawberries would probably sell for $10 in a U.S. grocery store! Processed or imported food cannot compare to fresh local food. At the waterfall gardens, which is located in the rainforest. The trail begins with a wildlife refuge that allows visitors to very closely observe animals and even touch a few of them! All of the animals we're rescued and donated by the Costa Rican government. Most of them we're illegally possessed and could no longer survive in the wild. For this reason, they we're donated to La Paz. La Paz does not capture animals simply for display. There is a butterfly and a birdhouse. A butterfly crawled onto my hand and up my arm! In the birdhouse, a beautiful toucan sat on my shoulder while the guide fed it watermelon. We also saw hummingbirds, frogs, insects, monkeys, and jungle cats, including a jaguar. Visitors can come very close to the jaguars unlike in any U.S. zoo. A glass separates visitors from the jungle cats.
Next, the trail took us to the waterfalls. It is a fairly difficult hike, but allows for many different views of the three waterfalls, which range in height from 50-125 feet. The trails allowed us to view the waterfalls from above, below, and behind. There is even an area where we could feel the cool mist. As we hiked, I suspected that I could be in the most beautiful place on earth. Costa Rica truly is paradise; unimaginable to those cannot experience it firsthand. At each location, I could have sat and stared for hours just marveling at the incredible sights. I cannot wait to take another nature tour. We ended our long day with another delicious meal.
Thanks should go to Virk Personal Injury Law who in fact provided me with the concept for this posting in an message they sent me. Looking at their website they look like a superior personal injury law firm in the event that anybody's interested.
Thank You To
http://letsroof.ca - Definitely worth reading.
http://www.dentistryonbrant.com - Happy I discovered these people.

Posted in Outdoor Activities Post Date 01/09/2015

---